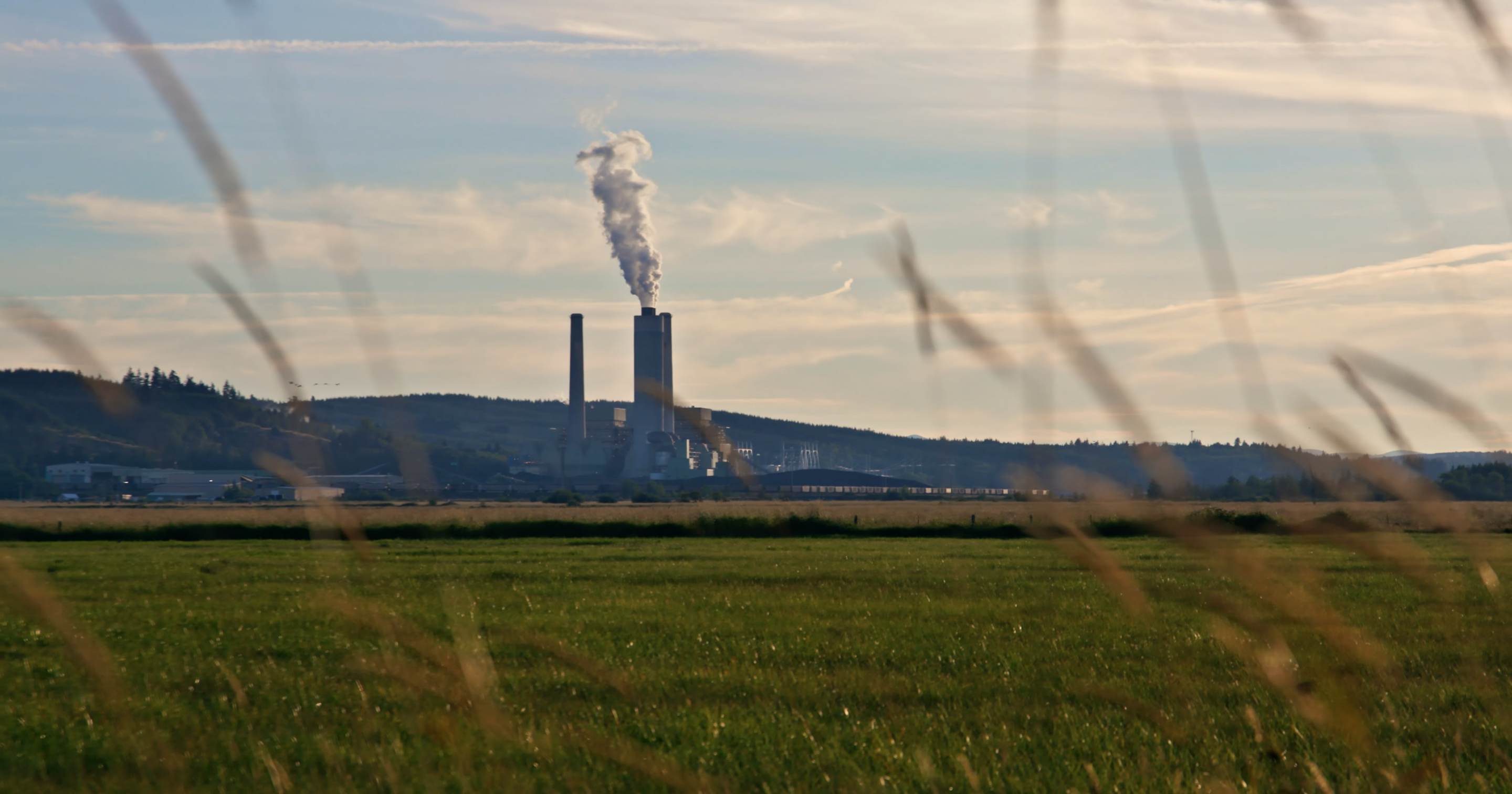 A groundbreaking set of new reports from the Ohio River Valley Institute show why natural gas development failed to bring economic prosperity to Appalachia and examine an economic development model that is already turning the economy around in one formerly distressed coal community. "Destined to Fail" identifies the causes of the natural gas industry's failures in the Marcellus and Utica fields to deliver growth in jobs, income, and population to the 22 Ohio, Pennsylvania, and West Virginia counties that produce more than 90% of the region's natural gas. The companion report, "The Centralia Model for Economic Transition in Distressed Communities," illustrates the real-life case of Centralia, Washington, a chronically distressed coal town that recently lost its coal mine and is now losing its coal-fired power plant. Yet, just five years after negotiating and implementing a $55 million economic and clean energy transition fund, the local economy, jobs and population are booming.
The Centralia model combined with the prospect of economic stimulus and infrastructure funding may put this kind of transition within the reach of distressed communities in Appalachia and beyond. The question is, will state, local, and regional policymakers embrace the opportunity?
Destined to Fail
Click here to view and download
Between 2008 and 2019, the twenty-two counties in Ohio, Pennsylvania, and West Virginia that produce 90% of Appalachian natural gas badly trailed the nation in key measures of economic prosperity, including growth in jobs, personal income, and population. That's despite the fact that, during this period, economic output grew at a rate three times faster than that of the nation.
The immense growth in gross domestic product (GDP) in the twenty-two counties we'll call "Frackalachia" was driven by a natural gas production boom, which caused the Mining, quarrying, and oil and gas sector to grow from 4% of Frackalachia's economy in 2008 to 35% in 2019.
But, for the counties of Frackalachia, the boom, which reshaped the region's landscape as well pads, pipelines, processing facilities and other gas-related infrastructure proliferated, turned out to be an economic bust and a bad deal that imposed significant burdens on people and communities while giving back little in return.
As the prevalence of the Mining sector increased and output as measured by gross domestic product (GDP) skyrocketed, jobs in Frackalachia increased by just 1.6%—more than eight percentage points below the national average. Personal income growth was a third below the national average, and Frackalachia lost over 37,000 people even as the nation's population was growing by nearly 8%.
The question is, why did this disconnect between economic growth and key measures of prosperity happen? Can the problems that prevented job and income growth in Frackalachia be fixed, or at least mitigated? And what can the Frackalachian counties and the rest of us learn from the experience to help us come up with better economic development strategies? This set of reports attempts to answer these questions.
Very little of the billions of dollars ostensibly invested in Frackalachia and little of the revenue generated by the resulting sales of the natural gas actually entered local economies. This is demonstrated not just by the failure of personal income to grow at a level commensurate with output growth, but also in analyses of compensation and wage data, which show that, while the Mining, quarrying, and oil and gas extraction sector comprised 35% of Frackalachia's GDP in 2019, it provided less than 10% of the compensation received by workers.
Growth in the Mining, quarrying, and oil and gas extraction sector has little effect on other sectors of Frackalachia's economy. The bulk of the job creation predicted by industry-sponsored economic impact studies was expected to come from indirect and induced employment in other economic sectors. However, after controlling for the immense GDP growth in the mining sector, the rest of the Frackalachian economy grew by just 17% between 2008 and 2019, two percentage points less than the U.S. economy, although slightly better than the economies of Ohio, Pennsylvania, and West Virginia. So, while the fracking boom sent some ripples through the region's economy, those ripples were small and not sufficient to overcome chronically anemic growth rates in Appalachia and the eastern industrial states of Ohio and Pennsylvania.
The factors that depressed job and income multipliers in Frackalachia are largely structural and not easily altered. Because the natural gas industry is highly capital-intensive and not very labor-intensive, relatively few jobs are created for each dollar invested and earned. Also, with large numbers of trained workers and service providers able to remotely serve the Marcellus and Utica gas plays from outside the region, the demand for indigenous resources is not high. Finally, natural gas prices sank to a lower point and remained lower than most observers expected at the beginning of the decade. Consequently, royalties and other revenues earned by property owners are less than anticipated.
While these problems can't be solved, they can be mitigated in ways that could improve the natural gas industry's economic contribution to the region. States and, to some degree, local governments can take steps to (a) retain more natural gas investment and revenue in their local economies and (b) minimize the negative impacts, including air, soil, water, and noise pollution, that fracking imposes. These steps could include severance taxes and impact fees as well as added regulation of well drilling and operations.
The key economic development lesson to take away from the Frackalachian experience is that the region needs to invest in economic development strategies that succeed in the areas where natural gas-based development failed. Such strategies would focus on development of industries that are labor-intensive rather than capital-intensive, they would leverage the existing business community and institutions, and the industries that are developed would provide annuity benefits in the form of savings and improved quality of life that would serve to compound economic impacts and contribute to an improved atmosphere that is more attractive to prospective businesses and families.
The Centralia Model for Economic Transition in Distressed Communities
Click here to view and download
If there are some industries in which immense amounts of investment and economic growth can fail to produce significant increases in jobs and prosperity, might there be other kinds of industries and activities in which much comparatively small investments can deliver disproportionately large gains in jobs and incomes as well as in other measures of prosperity, including quality of life? If the experience of the town of Centralia, Washington and surrounding Lewis County is an indication, the answer may be yes. And that experience may be instructive for local and state policymakers in Appalachia, where certain communities have been economically distressed for decades and now face added challenges as the world and the nation transition away from fossil fuels.
Despite being located in the Pacific Northwest, Centralia has historically struggled economically. For decades the town's largest employer was a strip mine, which employed 600 workers, and its other major private employer was a coal-fired power plant, which employed another 300. Now the mine is gone and operations at the power plant have been reduced by half as the plant works toward a planned retirement in 2025.
That scenario seemed to Centralia and Lewis County residents like a possible death sentence when it was first contemplated fifteen years ago. But, after the coal mine closed in 2006 and it was announced that the power plant would retire in 2025, the mine's and power plant's owner, TransAlta Corporation, struck a deal with the state of Washington and environmental groups to fund an economic transition plan to help Centralia and other areas of the state adapt to the emerging clean energy economy.
The company agreed to provide $55 million in funding over ten years, with the money going toward a Weatherization Fund, an Economic and Community Development Fund, and an Energy Technology Fund. Grants from those funds started being disbursed in 2016, and between 2016 and 2019, the following took place in the Centralia MSA:
GDP grew at twice the rate of the nation's.
Jobs also grew at nearly twice the national rate.
Wage growth exceeded the national average.
Centralia's and Lewis County's populations grew faster than the national average as well.
In total during that period, Centralia added 2,800 jobs to an economy that had only 24,000 to begin with. Not bad for a place whose unemployment rate, prior to the implementation of the grants, hovered at about two-and-a-half percentage points higher than the national average for more than 25 years.
The scale of the economic turnaround in Centralia is probably too great to be solely attributable to the grant program. However, the pattern of Centralia's economic boom strongly suggests that the grants played a significant role. As does the fact that the growth was largely organic, or "bottom up," meaning that it's not attributable to the arrival of one or two major new employers, because there were none.
An examination of the pattern of growth indicates the following dynamics may have enabled the Centralia Coal Transition Grants program to be unusually effective:
The energy, energy efficiency, and education sectors in which much of the grant funding is concentrated are highly labor-intensive, creating 2-3 times as many jobs per dollar invested as the mining and utility sectors.
Work in these highly labor-intensive sectors tends to be performed by local suppliers and contractors—HVAC, door and window, lighting, and insulating, among others—so most of the subsequent activity occurs within the local economy.
The grants program is highly efficient because it leverages existing businesses and programs such as the Lewis County Public Utilities District's energy efficiency program.
The grants stimulate additional private investment, which compounds their impact. Many of the Centralia Coal Transition Fund's energy efficiency and clean energy grants either trigger or require co-funding by recipients.
The grants are annuity-producing because they lower monthly utility bills, which becomes added disposable income for residents and a source of additional spending within the local economy. They also reduce the need for investment in expensive new power plants, which saves ratepayers even more money.
The impacts are immediate. In contrast to most economic development strategies, which depend on the dice coming up right sometime in the future, investments like those made in Centralia begin generating jobs and start yielding other economic benefits more or less immediately. As a staffer at the NW Energy Coalition, one of the parties to the Centralia agreement put it, energy efficiency is always "shovel-ready."
Finally, the energy efficiency upgrades being made in Centralia result in safer, more comfortable living and workspaces that reduce absenteeism and healthcare costs and enhance residents' quality of life—results that are attractive both to prospective residents and employers.
These characteristics—high jobs-intensity, engagement of local businesses and resources, the leveraging of existing programs and institutions, the production of annuity benefits and increased disposable income, and the enhancement of quality of life—are ones that should be replicable in other small and rural communities whose economies are anemic and are in need of economic development strategies that are affordable, sustainable, and effective.